Welcome to Kennel American Dancer's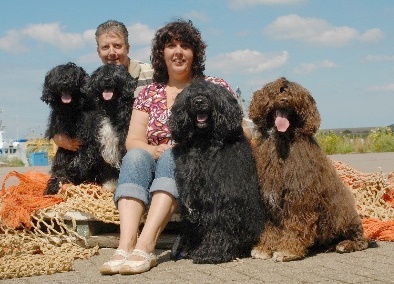 We are Ellen and Luc Rijnbeek and since 1995 active with Portuguese waterdogs also known as Cao de Agua Portugues. Our goal is breeding healthy, typical dogs with a sound character. The Portuguese waterdog falls into the category of non shedding, hypoallergenic dogs with which people with an allergy normally can live quite well. The dogs we use for breeding are DNA tested for PRA, Cardiomyopathy, GM-1 and Improper coat, the hips are X-rayed for HD and from the eyes a CERF is made to breed responsibly. All these DNA tests have originally been developed in the USA. In case you want to know more about this, have a look at the site from the American club www.pwdca.org of which we are a full member since 1997.
The puppies are intensively socialised in our home and outside. Among others this is done during the puppy visits and by using a CD with all kind of noises like fireworks, thunder, screaming children and so on. Needless to say they are also socialised with our older dogs and the grooming salon, where they weekly go on the grooming table to be groomed. Furthermore they are trained to become housebroken starting from 5-6 weeks of age.
---
Interest in a Portuguese waterdog puppy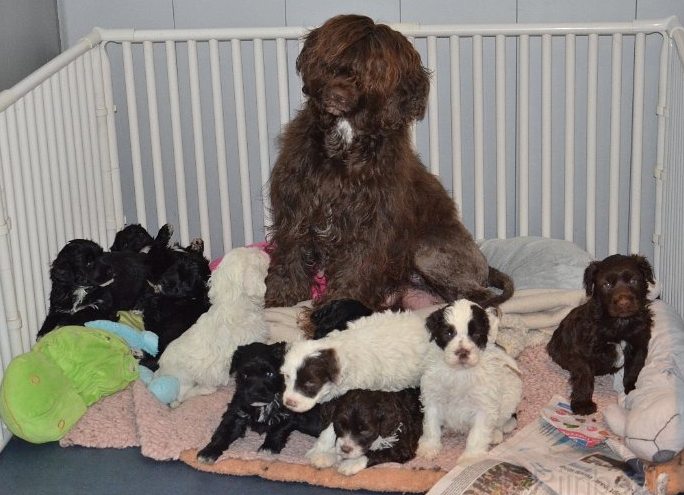 When you are interested in a Portuguese waterdog puppy we invite you for an interview. That way you can get a good impression of the breed, our dogs and our methods, to find out whether this wonderful breed suits you.
Allergy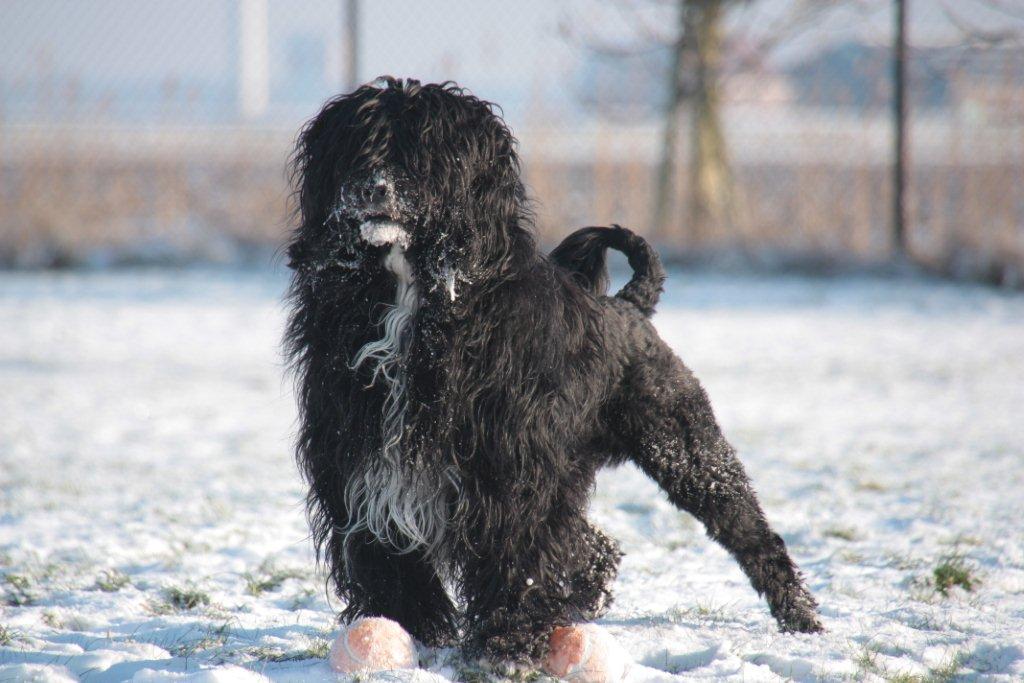 People who are allergic to dogs can often live with a Portuguese waterdog, it is a so-called hypoallergenic dog. But every allergy is different so a visit to spent some time with the dogs is necessary to see if it really works.
---
Customer comments
Rumour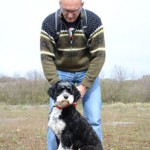 Ellen eventually chose another one for us and it turned out so well. Rumour really fits in and we are delighted with this beautiful animal, friendly and very good with kids, happy that Ellen made the right choice for us !
Nous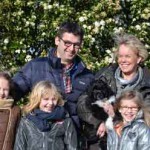 Our family consists of 2 adults and 3 adolescent girls aged 8, 10 and 13 years old. In February 2014, we welcomed our second man in the house (PWD Nous) with open arms. Nous is a wonderful, happy, sweet dog. He loves to play and also needs that challenge, as well as sufficient exercise. With three children at home this is not a problem, but we also had to protect him for himself not to overdo.
Ollie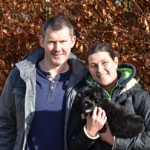 Today Ollie was confronted with "live fireworks" during the puppy course. He was not impressed and just calmly watching it…
Thanks to Luc and Ellen for the noise-training with the CD.
---
Latest News
Puppies Turbo :-)

Op 2 augustus zijn er 11 puppies geborenvan Turbo & Jive. 8 reuen en 3 teefjes. Er is nog een enkel reutje beschikbaar voor de juiste match in verband met …




Mooi gezondheidsnieuws

De DNA uitslagen zijn binnen van Frosty (American Dancer's Believe Purposes) en Jimmy (American Dancer's Once Upon a Time) Beiden zijn vrij voor: CDDY & IVDD – Chondrodystrophy and Intervertebral …




Happy 10th birthday Fashion & Misty

The oldies are doing great: today Fashion & Misty turned 10 !